Dominican Republic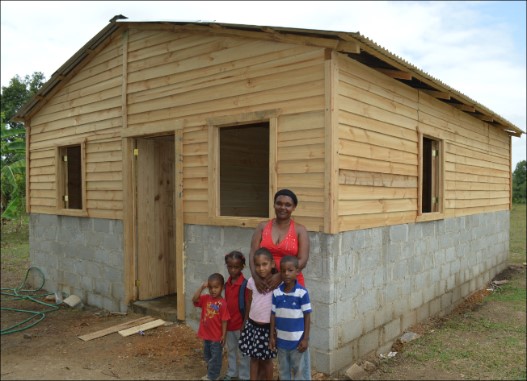 Cross Catholic Outreach and Fundación Ciento por Uno Homes for the Poor Project – To complete construction of 15 homes in the poor areas of Monte Plata, DR for those who are most vulnerable – single mothers, the elderly, and the disabled.
Guatemala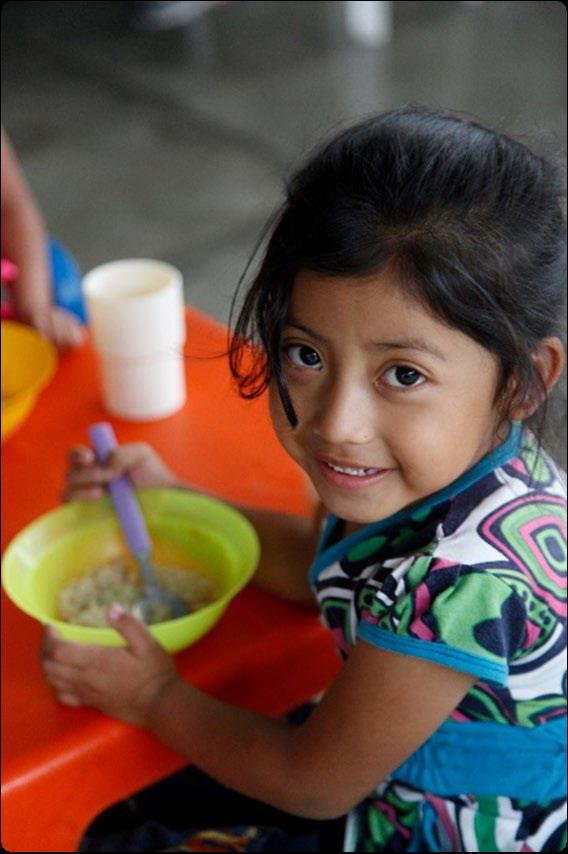 Cross Catholic Outreach Casa Nino Esperanza – To provide educational and nutritional support for 140 children and youth, ages 3 to 18, through an after school program in Guatemala City, and to provide 55 children with school tuition/food scholarships for one year.
Pueblo a Pueblo and The Chain Collaborative Organic School Gardens Project – To train local youth, ages 14 – 24, to set up and maintain successful organic school gardens, which serve as learning sites for youth, teachers, and students, as well as a source of nutrition for students.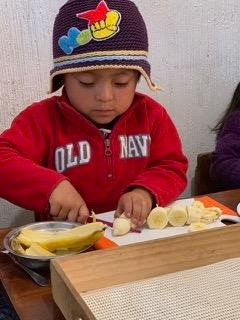 Gracia, Inc. and Casa Hogar GET Program – For continued funding for the Gracia Entrepreneur Training Program. The GET Program goals focus on teaching young women leadership skills, social support, cultivating trusted relationships, enhancing self-efficacy and self-esteem, decision-making, and understanding worker's rights. Gracia's plan for 2019 is to move beyond the classroom setting by developing an online curriculum and establishing an internship program.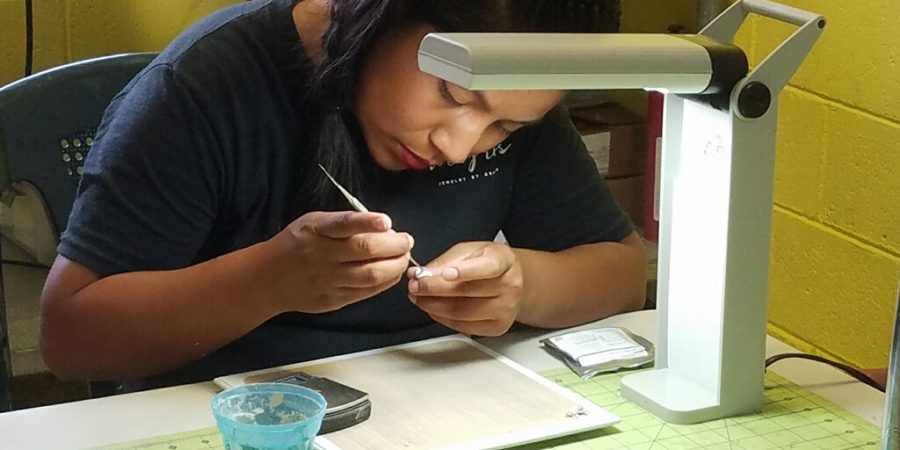 Semilla Nueva Corn Seed Project – To produce 1,500 additional bags of corn seed to improve the diets of 4,500 farmers and farming families, and to expand monitoring and evaluation capacity. This corn seed is biofortified, which has 2.5 times the amount of protein found in traditional corn seed and 50% more zinc. The long term goal is to increase nutrition for Guatemalans, one of the worst countries in the world for malnutrition.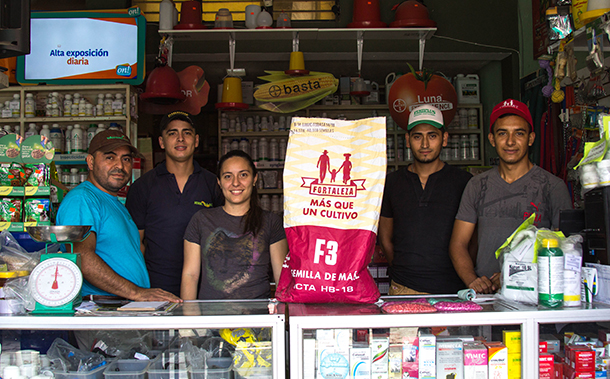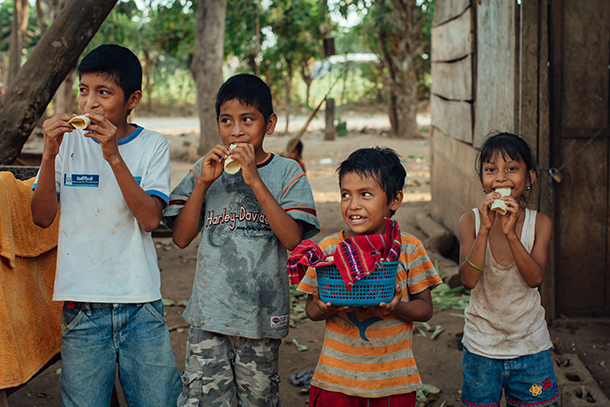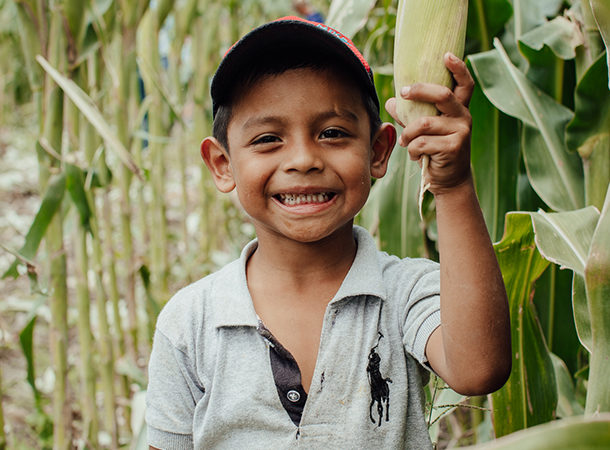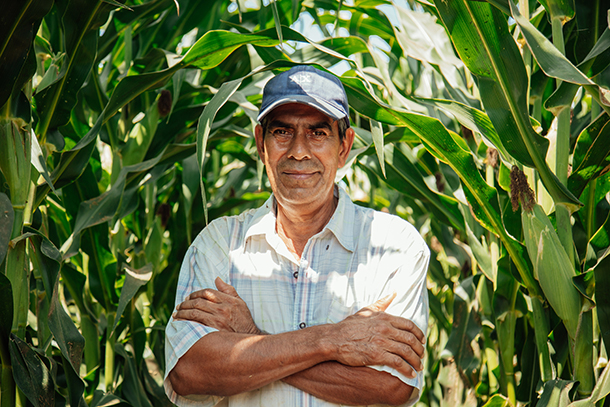 Strategies for International Development Coffee Farming and Income Development Project – To provide training and technical assistance that helps poor farmers develop their entrepreneurial skills and build family-farm businesses. Farmers learn how to increase productivity, increase the price they earn from coffee, and increase their income. The request will provide funding for the first year of the project for one staff person for each municipality, equipment for demonstration fairs, and training of community promoters.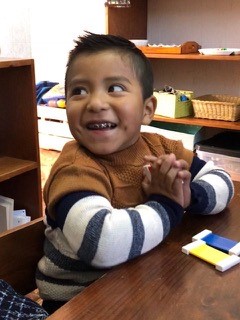 Cross Catholic Outreach St. Joseph's Nutrition Program – To take in and provide lifesaving nutrition for 60-70 chronic and severely malnourished children who have been abandoned and are from impoverished communities. Health care services are also provided as many children suffer from contagious parasitic or viral illnesses.
Boys Hope Girls Hope Nutrition and Health Program – To fund a Nutrition and Health Program to include a part-time Nutritionist, lunch for 170 children/youth for 4 months, support of a Donations Coordinator, and general medical exams for 170 children/youth.
Guyana- (our final year of funding in this country)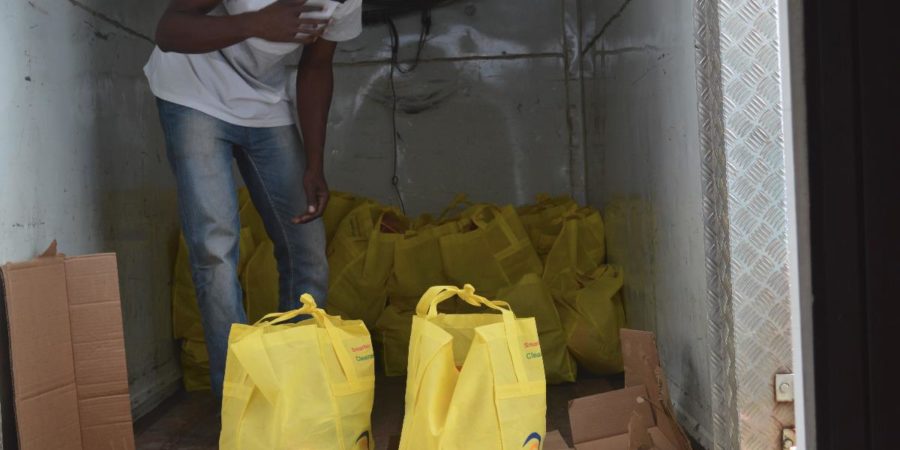 Cross Catholic Outreach Guyana Hampers of Food Project – To provide one hamper of food each month for twelve months to 80 beneficiary families (approximately 300 persons.)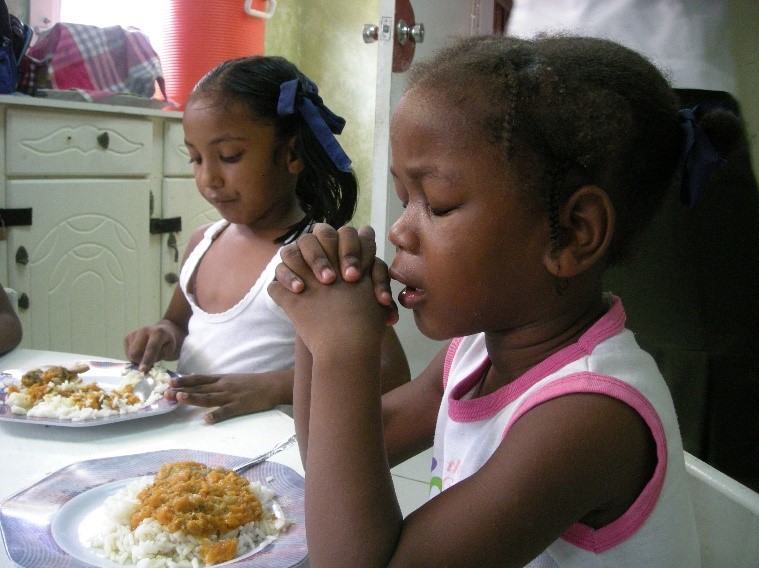 Cross International Ruimveldt Guyana Orphanage – To provide food, clothing, shelter, education, and loving Christian care for 20 children.
Haiti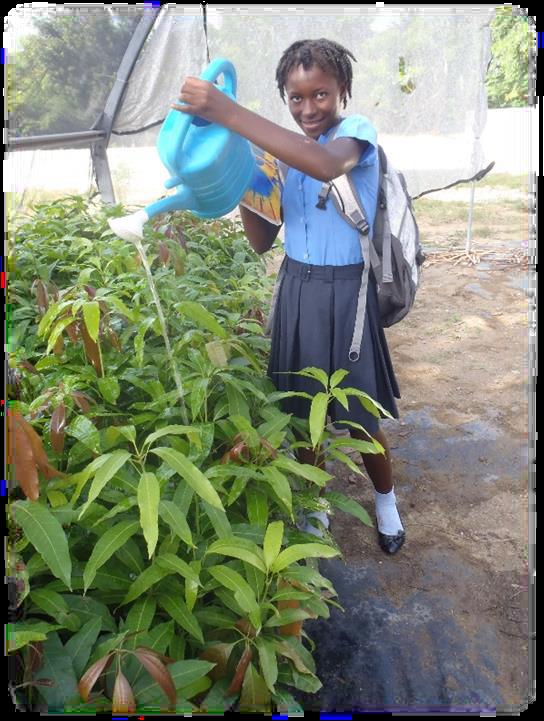 Food for the Poor HaitiChildren Village Greenhouse Project – To reduce the HaitiChildren Villages food expenses by constructing a rainwater harvesting system and repairing the current greenhouses. This is a follow-up investment to the goats, chickens, and beehives successfully implemented the prior year.
NPH Agricultural Program Expansion Project – To fund an initial assessment that will provide a plan for NPH Haiti for their Agricultural expansion. The assessment will include information at a minimum regarding the overall cost, the sustainability of the expansion, what food will be provided to the children, and what can NPH Haiti actually do within its resources of land, expertise, staff, and facilities to bring the plan to life.


Community of Hope Power and Water Income Development Project – To provide sustainable energy by purchasing a Blue Ion 2.0 battery backup bank and cabling, and to cover the cost of shipment and installation. Their current solar electrical systems provides sufficient power for their needs from 9:30 a.m. – 4:00 p.m. This new power source will meet evening solar energy needs, instantly enabling Community of Hope to provide community services including: drinking water distribution, phone/internet service, computer lab and online courses, poultry hatching program, PM study sessions and emergency medical care, and Children's Educational Movie nights.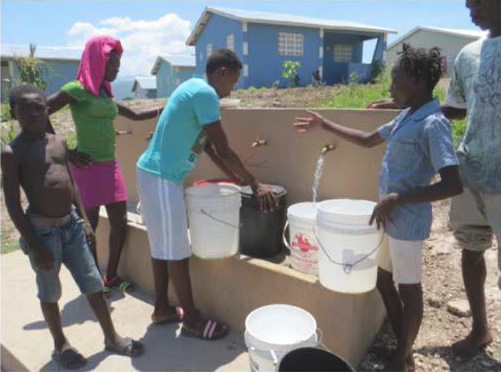 Food for the Poor and Fonkoze – Kokoye Community Development Project – To provide a healthy self-sustaining community through safe housing, social outreach, and micro-enterprise opportunities.
Cross International Restavek Prevention Literacy Centers Program – An estimated 300,000 children in Haiti live as restavek, a modern-day form of child indentured servitude, which is deeply ingrained in Haitian culture. Unfortunately, most are mistreated, few are given the opportunity to attend school, and all are deprived of most basic human rights. They are frequently fed very little, and must perform the family chores from dawn to dusk. The Restavek Prevention Literacy Centers Program provides these at-risk children with an education and nutritious meals. Children are given a the chance to learn to read and write, and have opportunities for a brighter future and a way out of poverty.
Cross International, ACE Leadership Training, and Together in Christ Haiti Canaan Schools and Leadership Program – To provide education, food, and training to orphans and vulnerable children in grades Pre-K through 12.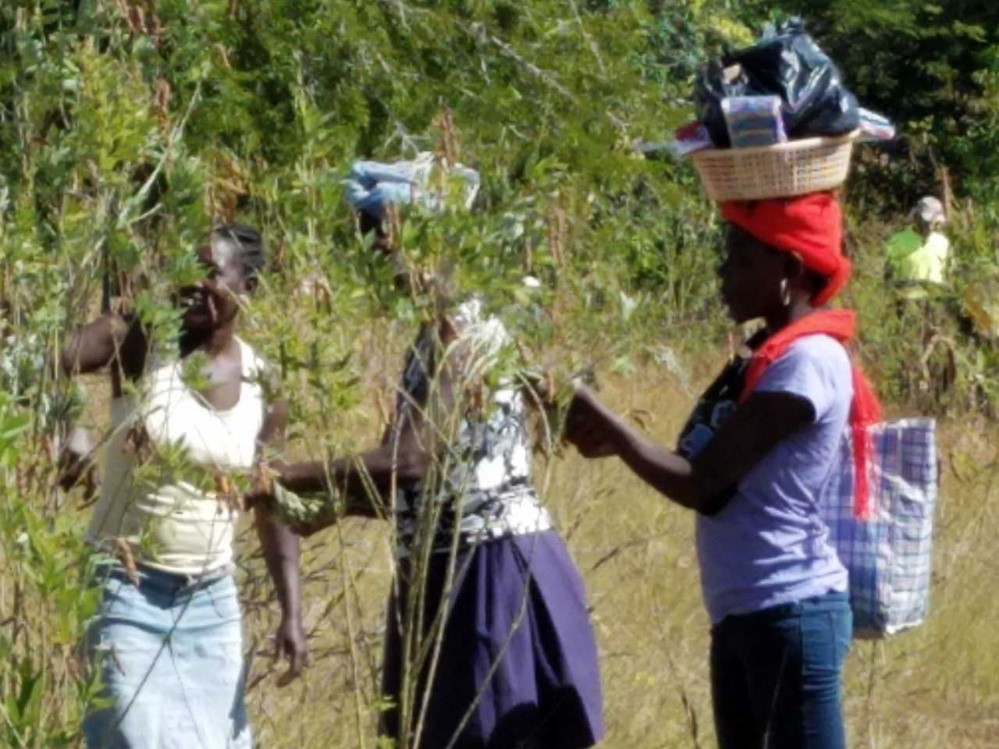 Food for the Poor Matana Orphanage Chicken Project – The orphanage's principal role is to care for the needs of 85 children ranging from 5 to 17 years old. However, Mission Matana also provides education and a daily lunchtime meal to about 200 impoverished students living in and around the surrounding area, from first to night grade, free of charge. This project is being established to assist the orphanage in becoming self-sustaining through the production of eggs and chicken meat, and also to improve the nutritional intake and reduce the overall overhead cost needed to purchase food for proper nutrition.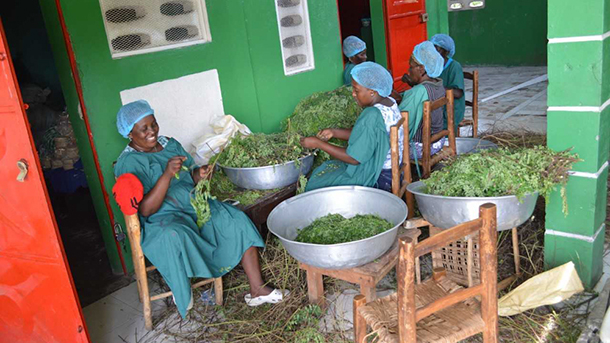 Cross Catholic Outreach Haiti Rural Women's Farming Program – To train 125 women beneficiaries in Maissade by teaching them to start and tend "lakou gardens" and by providing education in improved hygiene and basic nutrition.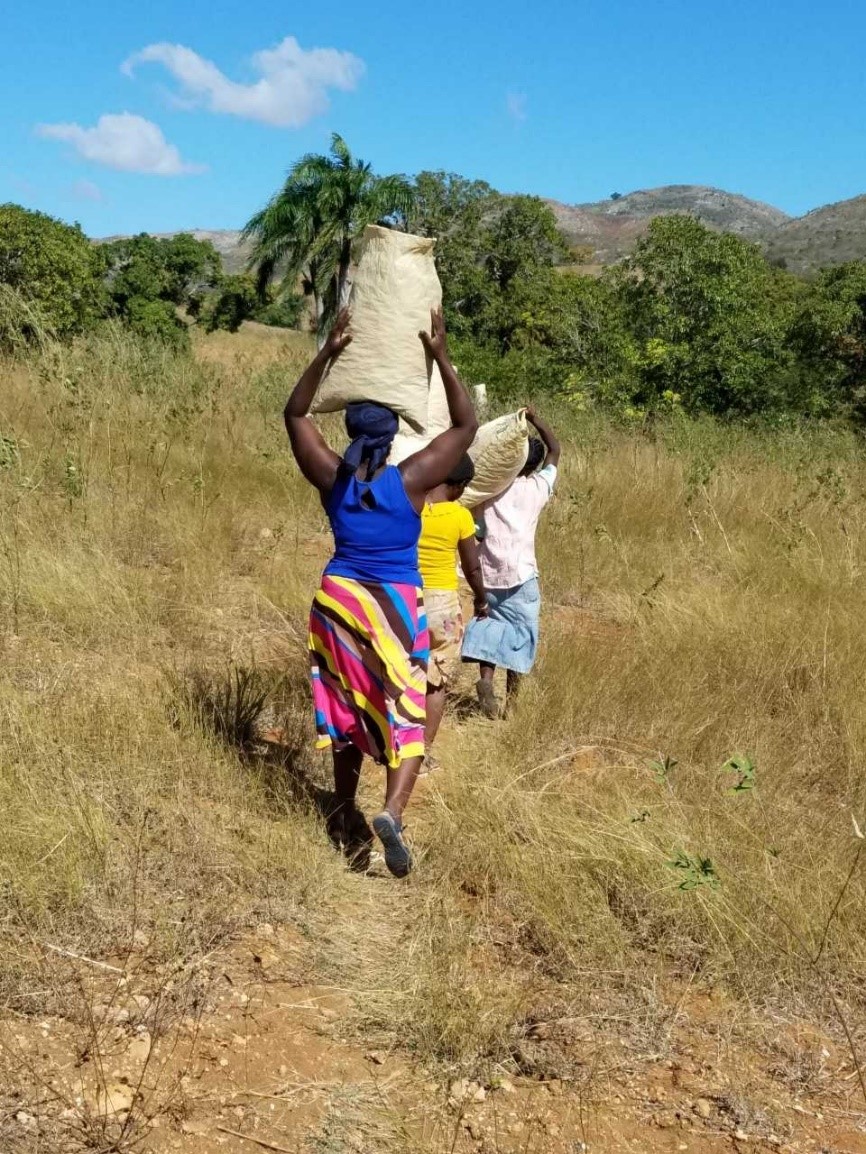 Help for Haiti Yon Poul Adult Training Program – To expand the social entrepreneurship program using the "One Hen" curriculum to educate teachers, students, and adults in financial literacy, business skills and compassionate giving.
Cross Catholic Outreach Kobonal Cow Animal Husbandry Program – To provide the farm animals (cows), veterinarian services and general technical assistance for one year. This will cover the breeding and production of one calf for each of 30 families (the first of three families of each team of three), five bulls for breeding, and training for the participant families.
Honduras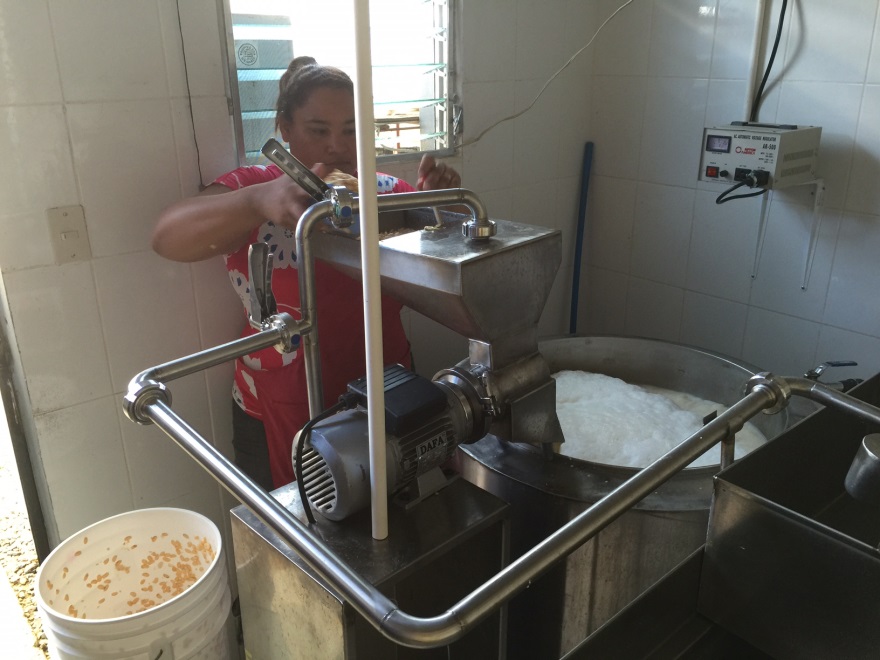 Cross Catholic Outreach Las Mercedes Nutrition Center – To provide funding for the outreach center that provides nutritional support for 240 children of Honduras each year, while also providing vitamins, medical care, and medication.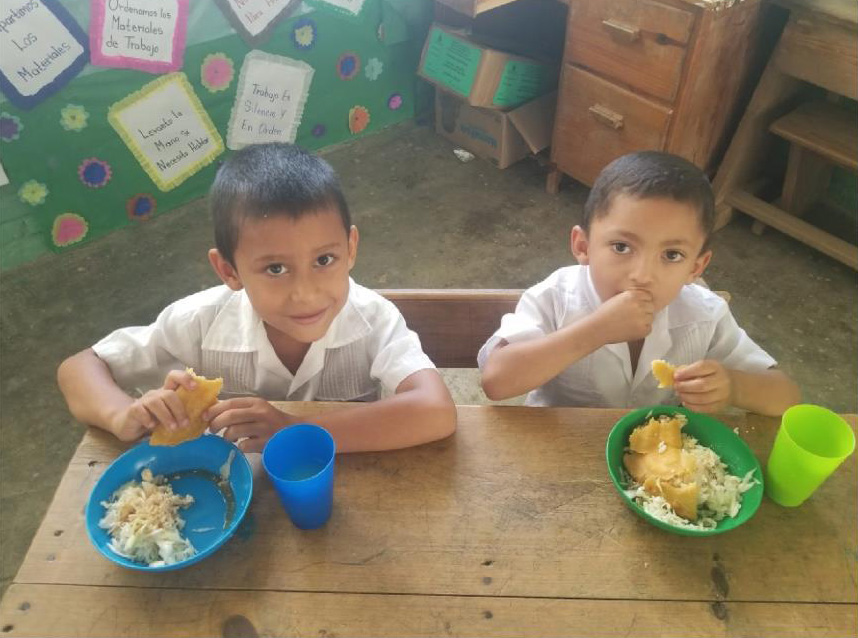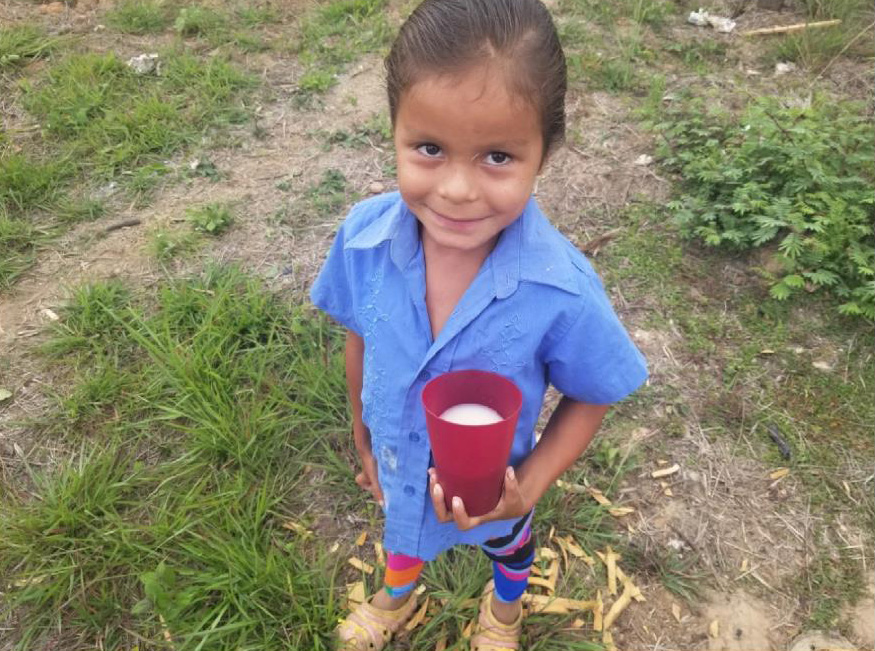 Inga Foundation Honduras Land for Life Project – To provide food security, increased income and improved nutrition through eco-friendly practices that transform multi-generational subsistence farm holder land into a sustainable livelihood with opportunities for growth.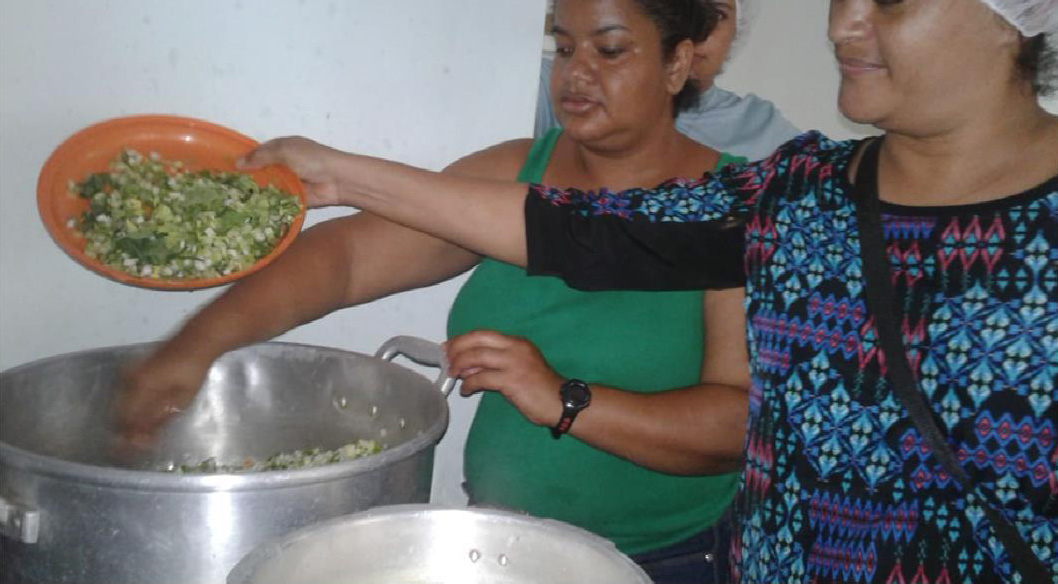 Jamaica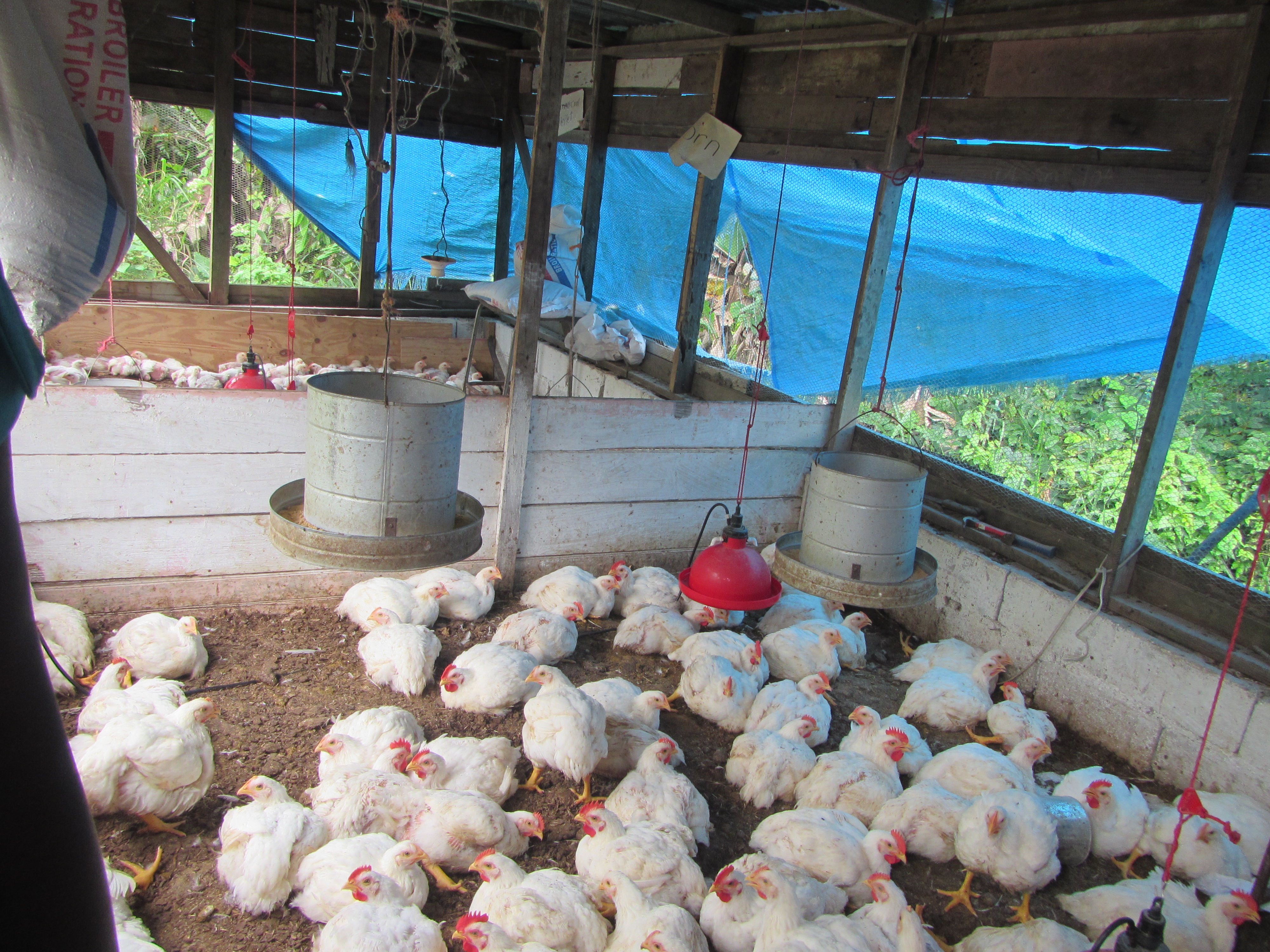 Food for the Poor Carron Hall High School Chicken & Slaughterhouse Project – To establish a broiler chicken coop, rehabilitation of a layer hen coop, and a slaughterhouse in order to provide a high quality source of protein, income generation, and a practical application of the sciences to enhance the school's curriculum.


Food for the Poor and Mustard Seed Beekeeping Project – To expand the honey production of 2 Mustard Seed community homes located in St. Catherine and St. Ann. The first expansion would be made at the Jerusalem Apostolate, which currently has 14 colonies, and the second will establish a new bee farm at the Jacob's Ladder Apostolate.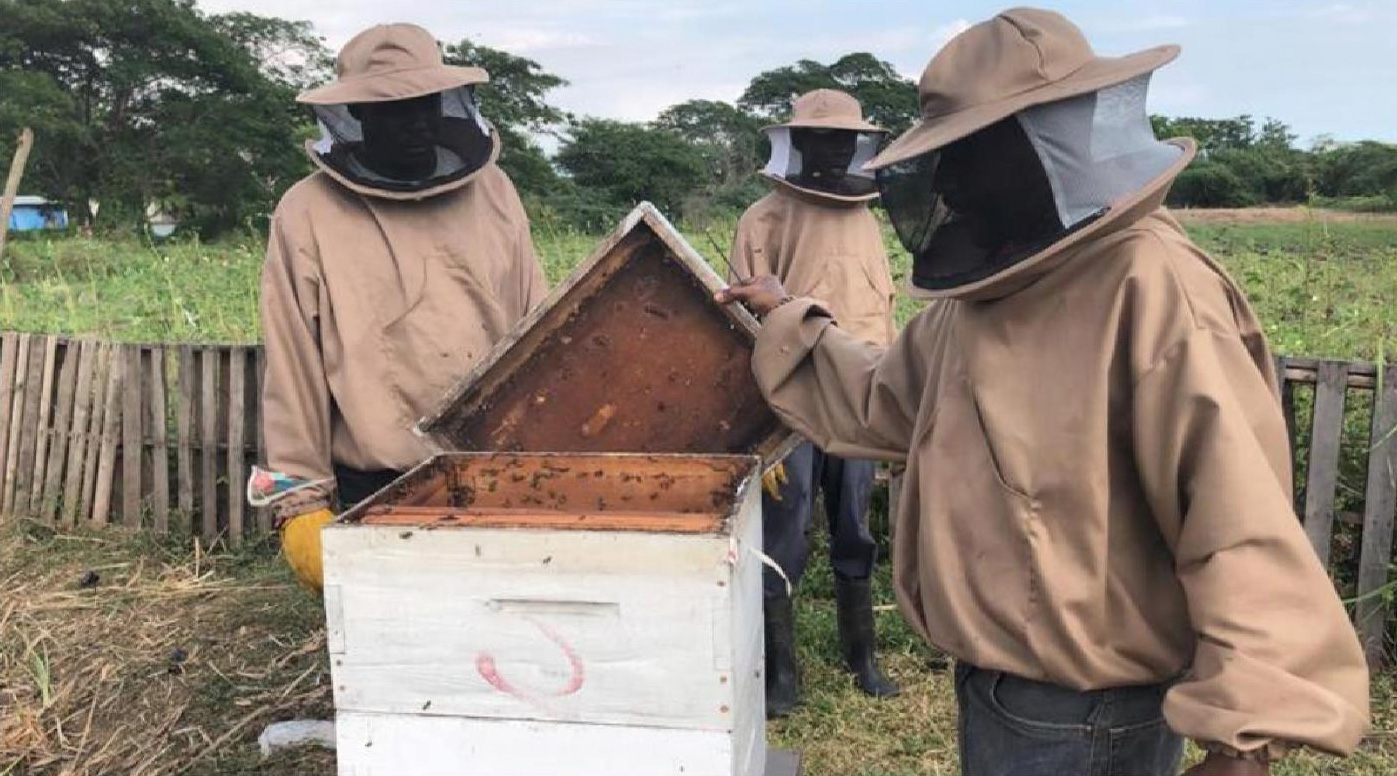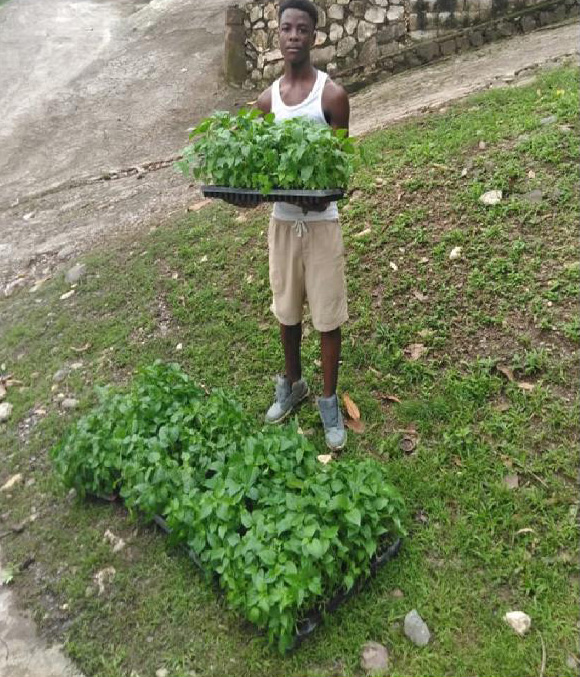 Food for the Poor Scotts Hall Pepper Project – Scotts Hall is a rural farming community of about 1,000 residents, 85% of whom fall below the poverty line. The objective of this project is to address the non-availability issue of sufficient planting material, low productivity, training of the youth in agricultural production and good agricultural practices through apprenticeship. The growers selected will be provided with the raw materials for the production and distribution of disease free and good quality hot pepper and vegetable seedlings. In addition to income from the peppers, most of the farmers will make an additional 20% of their annual revenue farming traditional crops such as Irish potatoes. This project will improve the livelihood of residents, and help the farmers of Scotts Hall reduce poverty and unemployment, raise their standard of living, and begin to break the generational cycle of poverty.
Nicaragua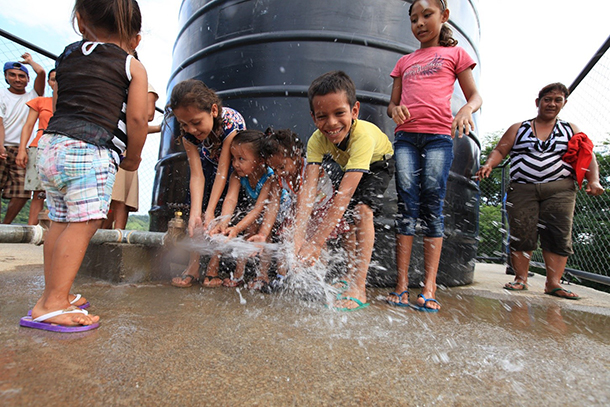 Cross Catholic Outreach and Amigos for Christ Plan 7 Community Development Project – To provide funding for a community development model throughout 22 rural communities that includes leadership development, water and sanitation, health services, education, and economic development.
The Chain Collaborative and Las Diosas Food & Economic Security Program – To continue diversifying the income streams of Las Diosas' farmers, The Chain Collaborative aims to work with La FEM (a community-based organization dedicated to helping rural women aspire to independence, equity, and economic security) to provide training and materials they need to create seed banks and seed reserves in 10 communities, improve the central cooperative's infrastructure for seed storage, increase access to irrigation, and provide training in how to use seed reserves for increased food security and economic independence. La FEM will also distribute red bean, sorghum, and corn seeds to Las Diosas farmers in order to support them to grow basic grains for consumption and sale. In total, this project will directly reach 362 women and support them in maintaining seed reserves, distribute seeds, and improve their knowledge and access to water.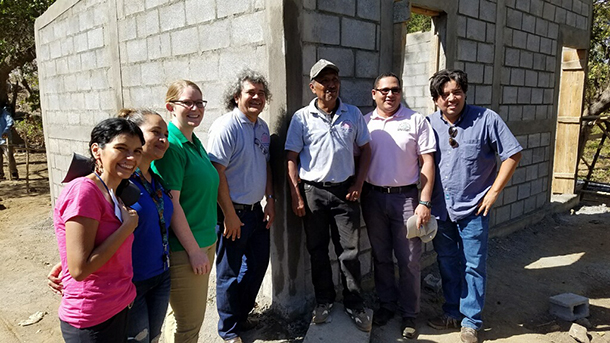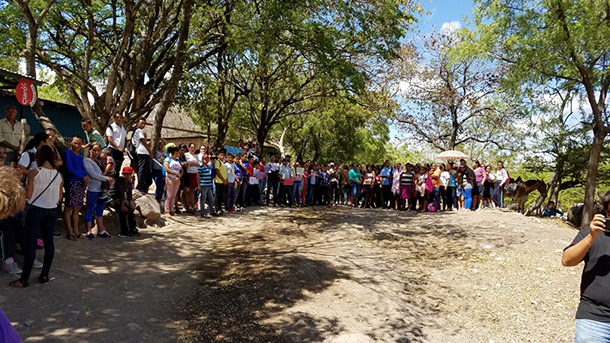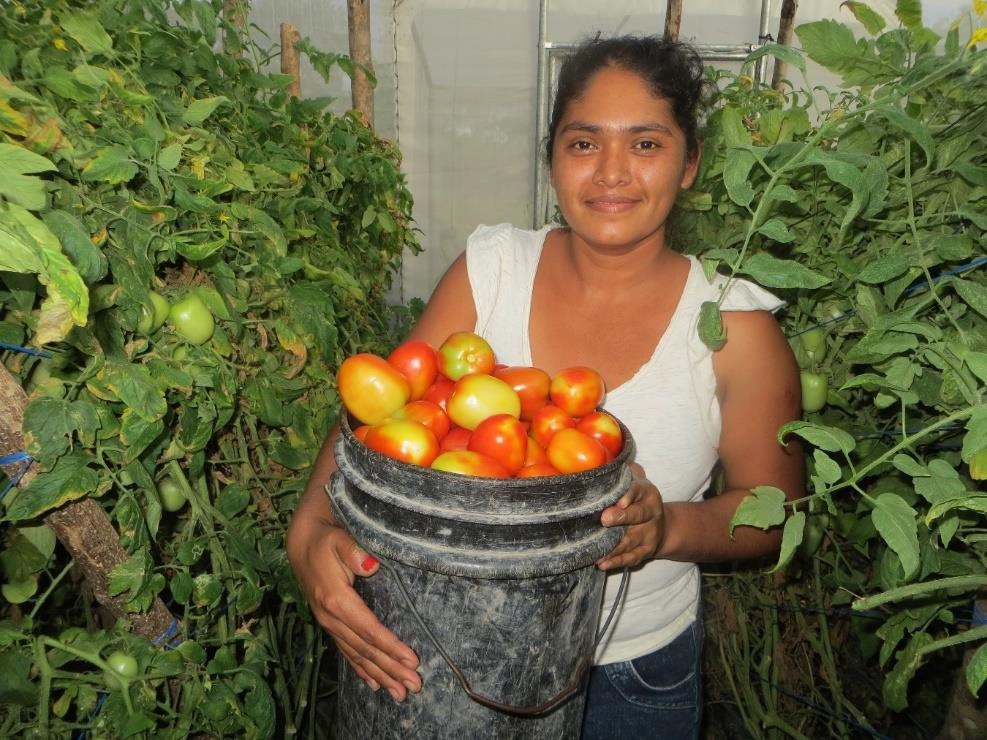 Cross Catholic Outreach and Rainbow Network San Isidro Community Development Project – Funding to cover Year 1 start-up and programming expenses for a new 18 Community Regional Network. This will be the 9th regional Network for Rainbow.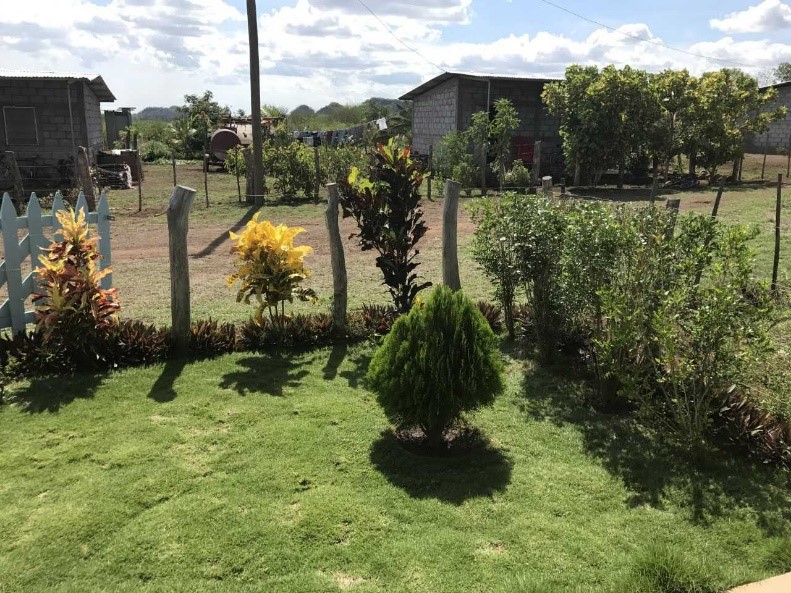 Food for the Poor and American Nicaraguan Foundation (ANF) Dragon Fruit Project – To fund a 20-30 year income generation project that will assist small holder farm families living at subsistence levels in the Dry Corridor. This project is part of a larger strategic, multi-partner initiative by ANF to lift families out of poverty.
Cross Catholic Outreach and Casa Alianza Emergency Relief – To provide emergency food, medicine, hygiene and technical assistance.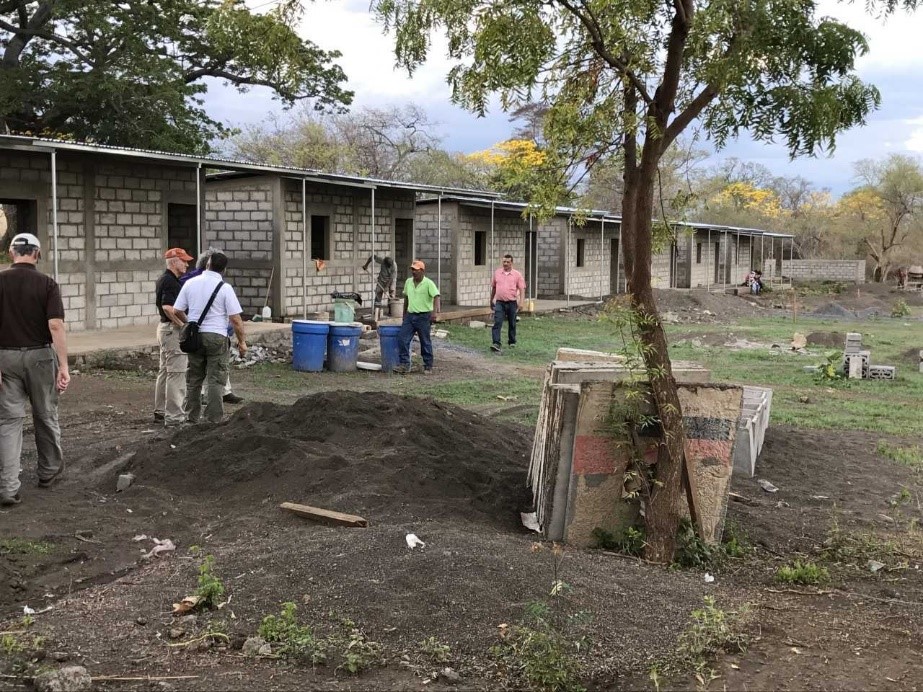 Cross International and Rainbow Network Modified Community Housing Project – To build a "cluster" of 25 houses for poor families from San Antonio, Nicaragua. Each home will have three rooms with painted exterior and interior walls of the living room, clean air covered kitchen with clean cooking stoves with a chimney, , water access with water spigots to each home, and an enclosed latrine (outhouse-style). This project will improve the health, well-being, and safety of beneficiaries, improve the local environment, aesthetically and hygienically, and improve beneficiaries' self-esteem.
Food for the Poor Tipitapa Beekeeping Project – To assist 15 families by introducing new technologies to help farmers increase their beekeeping activities and to commercialize the honey produced with a registered label to sell in nearby markets.
St. Louis, MO USA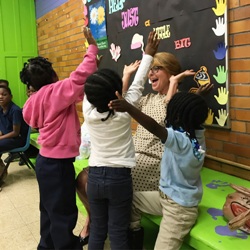 Little Bit Foundation and the Riverview Gardens School District Project Graduation Program – To positively impact high school graduation rates of students in the Riverview Gardens School District and strengthen the community.
Unleashing Potential Early Childhood Education Program – To support key staff salaries, including a Family Support Specialist, help low-income parents of enrolled children overcome barriers and position them to exit generational poverty.
St. Joseph Housing Initiative – To provide start-up funding dedicated to rehabilitating portions of South St. Louis, with dual goals of stabilizing the neighborhood and providing quality housing to low-income families.
Junior Achievement Program – To provide JA programs to students throughout 5 schools in St. Louis City and North St. Louis County, providing experiential hands-on activities helping students understand the basics of business, economics, and civics.
Kingdom House Financial Coach – Renewed funding for a Financial Coach to serve low-income and ethnic minorities living in St. Louis City in a Financial Stability Services program.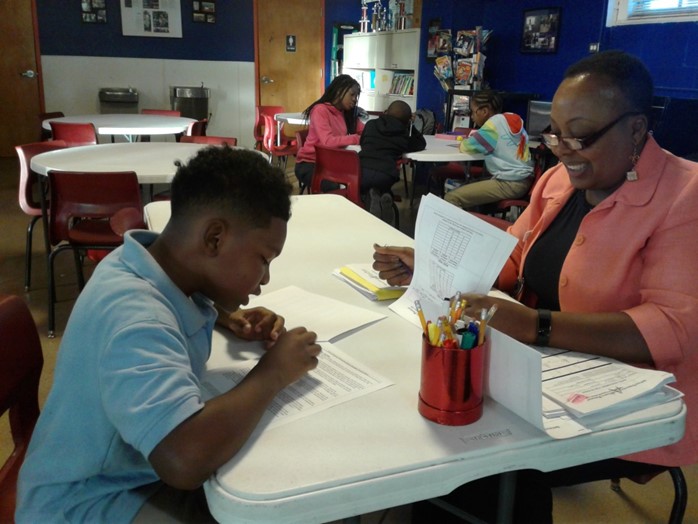 Lift for Life Gym Tutoring Program – To offer two, ten-week sessions – one in the fall/winter of 2018-19 and one in the spring of 2019 – that will serve a total of 30 Clay elementary school students who attend LFL Gym. Each participant will receive two hours of tutoring per week for ten weeks, with the goal of lifting each student to a higher grade level of educational achievement in each area of study.


Beyond Housing Youth & Family Program – To provide students in the 24:1 Community with academic enrichment, develop their leadership and social skills, and support parental involvement in the child's education.